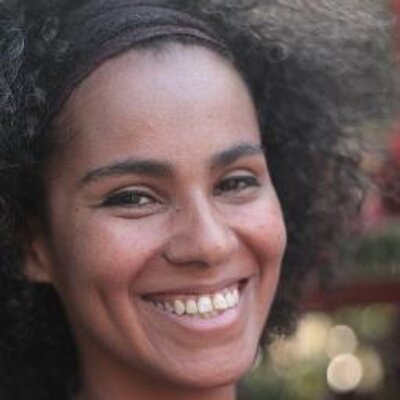 Yamile Yemoonyah is an artist who mastered the art of online sales, marketing, social media, and SEO so that she could successfully promote and sell her art online instead of in galleries.  She later founded CreativeBiz.com so she could help other artists go from starving artist to creative entrepreneur.
In today's interview, Yamile talks about how she succeeded in showing her artwork to a wider audience and increasing her sales dramatically by mastering SEO and marketing.  She also gives us a great example of how one of her clients got herself completely booked by following Yamile's guidance on local SEO and other marketing techniques.  Yamile also gives us some insight on what social media networks work best for creative entrepreneurs.
BEST EXCERPTS:
I actually think that the internet is made by a bunch of introverts!  It is so perfect for introverts.  We can just be by ourselves, at home, and still communicate with others.
So many indigenous communities are falling apart because they can't sustain living in their communities so they wander off to the cities.  Sometimes they end up in very bad circumstances.
We all come into this world with our gifts and talents for a reason.  We have to share our gifts and talents, and if you can' t do it than it is wasted.  That's just not ok.
BEST ADVICE:
I think, if you learns something, it is nice to apply it to your own life, but it is also important to share it.
Nowadays, it doesn't bring success to do that anymore (go to school and dedicate yourself to years of study).  It just doesn't work anymore.  Sure, if you want to be a doctor, you should go to school and learn how to be a doctor.  But, otherwise, there are other ways to do it.  Also, having a job is not as secure as some people make it out to be.  If you have a job then you have one boss.  If he fires you, then you are out on the street.  It is much safer to run your own business.
You have to make your goals measurable, and acknowledge and reward yourself when you reach them.  Whether the goals are monetary, or "I want to be in five galleries in a year".  Making it measurable is super important.
I advise overwhelmed clients to just pick two social media networks to focus on.  One is usually Facebook (if they are already familiar with it), and maybe use on of the very visual networks, either Pinterest or Instagram.  Concentrate on one or two social media network, and not more.  Because otherwise you are everywhere and you are not doing it right.
NATASHA'S REFLECTIONS:
I loved that Yamile admitted that she was an introvert, and not a social butterfly I previously believed her to be.  She is quiet and sweet, and yet she is a very strong marketer and coach.  This gives the rest of us hope!  I listen to so many podcasts and read biographies where the successful entrepreneur tells us of how many doors he/she had to knock on, how many people he/she had to convince, etc., in order to reach their goals.  This is certainly inspirational and impressive, but there are also people in the world who are just as talented and capable, but are just intimidated and feel that they can never achieve that kind of success.  The stories of the unstoppable and exuberant entrepreneurs sometimes seem like stories of comic book superheroes.  And yet, the quiet and introverted Yamile is traveling the world and living on her own terms.  Yay!!
BOOK:
"The 100 Dollar Startup", by Chris Guillebeau
LINKS: