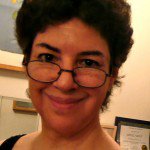 Tomar Levine is an intuitive life purpose and career guide, business strategist,  and akashic record consultant.  She combines channeling the Akashic records with deeply attuned listening and creative, powerful and insightful guidance and business strategy.
In today's interview, Tomar gives us the inside scoop on how she "downloads" the information from the Akashic records and gives very practical and usable guidance for business owners and entrepreneurs.  She also gives us some insights into the state of the planet today and how important it is that we all step into our spiritual entrepreneurship and live our life purpose.
BEST EXCERPTS:
This is an "all hands on deck" moment for planet earth and for humanity, so everyone's gifts are needed. We are in this crisis, this incredible moment of transformation and we need every thread of light.
I notice when people are gifted in one of the art forms, very often they are multiply artistically gifted. There is something about that wiring that crosses boundaries.
Coaching is the most glorious space you can play in – you can create your own unique vocational description and definition.
BEST QUOTE:
Go within. And surround yourself with a community of like-minded people.
NATASHA'S REFLECTIONS:
I feel that Tomar provides the best of both worlds in her services to entrepreneurs and business owners.  She infuses her knowledge of business strategy and marketing with intuitive guidance and her skill in accessing the Akashic records.  Let's say that you have been working hard at your business for years, and things are just not working.  Tomar can not only help you get unstuck and give you powerful intuitive guidance on the direction of your true purpose, she can also give you very concrete immediate solutions you can apply right away.  I think that is pretty cool 🙂
BOOK:
"How to Read the Akashic Records", by Linda Howe
LINK: