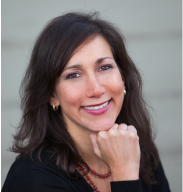 Stephanie Trager is an author, energy practitioner, herbalist, an attorney, and a coach. She is the founder of Intentional Paradigms and works with business leaders and entrepreneurs to help them embody their next level of success, embrace their inner purpose, and become the influential leaders they are, in all areas of their lives.
In today's interview,  Stephanie shares her amazing journey from corporate law, to helping others find their soul purpose and worldly success as a top coach.  She talks about her amazing visit with an indigenous tribe in Ecuador, where she was healed instantly by a shaman from a head injury that western medicine could not heal for over two years.  She shares many tips for uncovering and healing inner blocks, especially regarding money, and a her powerful  "free will to master the mind" meditation.
BEST ADVICE:
When we invest in ourselves, we are giving ourselves the message or sign that we are moving forward (setting an intention, working with a coach), and our commitment is that much stronger.  The universe "opens up" and we are able to access that infinite supply.  This is because your faith grows stronger with each bigger leap and risk.
BEST QUOTE:
You can only experience one emotion at a time.  If we are in fear,  we can't experience possibility. We can't experience prosperity and abundance, manifestation and solutions.  When we are in fear, we are stuck.
BEST MINDSET SHIFT ADVICE:
Just tune in to harmonious thoughts and keeping those as your dominant thoughts will eliminate the destructive thoughts.  Fifteen minutes a day of this exercise will make a difference !
NATASHA'S REFLECTIONS:
Stephanie's story was really fascinating to me.  There is so much more out there in the world, in terms of knowledge and possibility that we are not taught, or we are taught to dismiss it.  It is crazy to me that there are tribes out there that have possession of ancient healing methods that are so effective and powerful, and the world is full of ailing people spending all their money on drugs and treatments.  Stephanie also attempted to raise awareness to what is happening to native tribes by publicizing it, and lost her job because of this.  I also loved how she helps people become aware of their fears and dominant thoughts, particularly about money, and helps them to bring those fears to light and healing.  She also shared with me that a person has to be ready to be healed.  She does not force anyone to remember and reveal an issue, she allows that what is ready to be healed to present itself.  I thought that was a compassionate and wise way of helping others find their way to wholeness.
BOOKS:
"Unleash the Power Within", by Tony Robbins (Audio book version)
"Think and Grow Rich", by Napoleon Hill
"Soul Success", by Stephanie Trager (not yet released – link will be provided when available:)
LINKS: