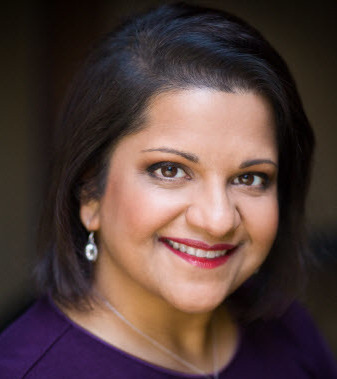 Dr. Rachna Jain has the distinction of having a doctorate in psychology and also has two 6-figure businesses, as well as the uncanny ability to generate traffic seemingly out of nowhere.  She helps people not just be popular, but profitably popular.  Hence, the name of her company, "Profitable Popularity".
In today's interview, Dr. Rachna tells about where you need to be (personally and financially) before moving forward to expand your influence and build popularity.  She will also tell us where fear of success stems from, and how to face and remove that powerful internal block.  She will also talk to us about the best direction to go when you want to monetize your idea quickly.
BEST ADVICE:
You cannot reach your higher aspirations if your basic needs are not met. First, you must create a solid foundation and then grow your reserve.  Only then you can grow your popularity and your legacy.
BEST MINDSET SHIFT ADVICE:
About 60% to 70% of our business success comes from our perspective about what we think we can do.
BEST QUOTE(S):
Trust is the currency of the internet.
Take good care of yourself.  If we don't come to our business from a full place, we won't be able to achieve all the things we want.
NATASHA'S REFLECTIONS:
Dr. Rachna talks about the importance of good boundaries when it comes to your money, and I think that having soft boundaries in general also manifests as having soft money boundaries.  How do you know if this is an issue for you?  You have a hard time asking for a reasonable fee for your services, and don't have a good system for collecting or tracking your money.  Or, in my case, neglect your money.  I do not keep good watch on my bank account and just hope it all works out…lol.  I recently learned that money loves to be paid attention to, and that I had to become much more attentive and appreciative of my money.  First, I had to admit that my money boundaries were not great.  Then I became a bit more proactive to keeping track of how I spend my money.  It is still a challenge for me to change all those years of bad money habits, but I'm getting better all the time.
BOOKS:
"Internet Marketing for the Rest of Us", Rachna Jain, PsyD
"Man's Search for Meaning", Viktor E. Frankl
LINKS: