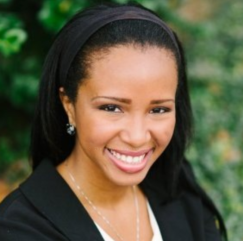 Nikida Vaughn is a former pharmacist who now pursues her true passion of theme park hopping and blogging about her adventures.  She is a theme park super fan, a writer, a food critic, coffee enthusiast, and a monthly contributor to OrlandoInformer.com .
In today's interview, Nikida talks to us about how she make the leap from her safe and secure career as a pharmacist to living her dream visiting and reviewing theme parks.  She shares how, even though her pharmacy life was dreary and she was struggling with depression, she still feared making the leap into her new career.  She tells us how her life, and her outlook on life completely changed once she made the transition.  As well as giving us so much inspiration in her interview, Nikida also shares how she advises us to take our first step into living our true passion.
BEST MINDSHIFT ADVICE:
You live on vast planet with infinite possibilities.  You can do whatever you put your mind to.  You don't have to live the same life that people have programmed you to live.  You can go outside the box.  You can do anything!  [Doing this work] made me think, "If  I can do this, what else can I do?".
BEST PRACTICAL ADVICE:
Just do it!  Simply start researching, googling, about that what you enjoy and want to do, and how to make money at it.
NATASHA'S REFLECTIONS:
I love the fact that Nikida was so real and relatable.  She really "pulled back the curtain" and allowed us to see that she still sometimes worries and has financial concerns.  But she also lets us know that she would never go back to an existence that was depressing to her, and that she is truly in love with her life. She tells us not to let fear or doubt take over, and just keep putting out that positive energy and good things will happen.
BOOK:
"Limitless Life", by Derwin L. Gray
LINKS: