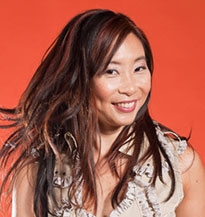 Coach to world changing entrepreneurs, helping them with online visibility, clarifying their purpose, and monetizing their mission driven business.  When not attending mastermind conferences on Internet business in exotic locations like Bangkok and Bali, you might find Lorna deep in the Amazon rainforest as a guest of the Indian tribes, using their satellite Internet hookup to connect to the World Wide Web. In today's interview, Lorna gives us three main criteria for choosing the right mentor.  She also shows us how to cut through the crap and get moving with our business by directly confronting the three most common limiting beliefs.
BEST ADVICE:
Always make a decision from a place of joyful YES!  Listen to your gut when making a decision.
NATASHA'S REFLECTIONS:
Lorna really made it clear to me that the right coach can make all the difference in your life when starting on your entrepreneurial journey. Follow Lorna's good advice in choosing the right coach for you, and you can save yourself years of frustration.
BOOK:
"No Matter What", by Lisa Nichols
HOW TO FIND LORNA LI: