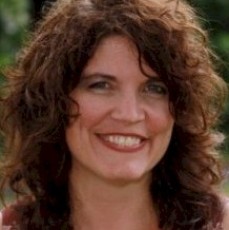 Kirsten Ross is an author, coach, podcaster, and an expert who has been featured on NBC, Fox News, and Entrepreneur and Working Mother magazine.  She helps companies "defeat the drama" in the workplace by narrowing in on the issues that block communication, respect, and productivity.  On an individual level, she will help you get clear on your purpose and joy in life and make you more empowered and focused!
In this interview, Kirsten reveals how different personality types interact in the workplace and how this can either create growth or tension, depending on the quality of leadership.  She will also give us examples on how improving your workplace will also empower you to improve your personal life.  She will also help us make our day jobs more "palatable" while we either use it to do what we love, or make a plan to move to bigger and better things.
BEST ADVICE:
Your purpose doesn't have to be your work, it can be somewhere you volunteer your time and efforts in order to make a difference.  Your work then becomes a way for you to finance your passion, as opposed to an annoyance (mindset tweak!).
BEST MINDSET ADVICE:
Pay attention to how you really feel about situations / people by asking yourself questions during the day; "How is this making me feel?", "Do I want to be here?",  "Am I smiling because I really love this, or because I want people to think that I love this?", "Am I feeling overlooked or used or taken for granted?".
NATASHA'S REFLECTIONS:
Besides Kirsten's best mindset advice (see above), I also loved that she pointed out the importance of the story we tell ourselves about what has happened.  The story we tell ourselves will actually drive your emotions.  For example, are you always the victim in the story?  Are other people out to get you?  Or do you feel you things worked out for the best?  Your own takeaway of the situation will determine your reality.
BOOKS:
"Defeat the Drama", by Kirsten Ross
"The Four Agreeements", by Don Miguel Ruiz
"Power Vs. Force", by David R. Hawkins
LINKS: