Australian Janet Beckers took the Internet industry by storm when she went from totally unknown to an award winning 6 figure business in just a few months. She is known as The Wonderful Web Woman and has since gone on to mentor thousands of people around the world, become a best selling author, movie star, international speaker and even won the award "Australian Marketer of The Year". Check out her book, "The Power of 100: 100 International Women Share Powerful Stories of How to Stay Focused on Your Dreams".  She has done all this without spending a cent on advertising. She has a reputation for telling things they way they really are, without the hype…and with a cheeky sense of humour.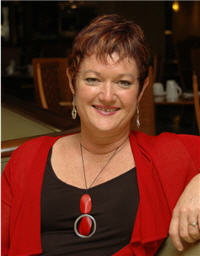 In today's interview:
Today Janet Beckers will teach you how to create a large online following by making and posting short weekly videos! She will also talk about her process of drawing in business with her video messages and where to post those videos for maximum exposure and success. She has coached many people, without any existing online presence, to online and offline success with the power of connecting through video podcasts in a very short amount of time. Janet is a popular coach for online success in Australia and has won the "Australian Marketer of the Year" award.
(This is a pre-podcast interview – please forgive the audio quality 🙂 )