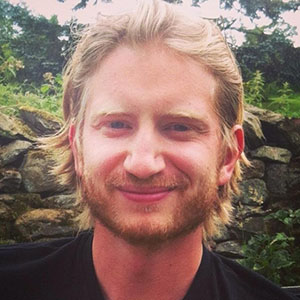 Ewan Townhead is a coach, teacher, writer, and creator of The Realized Entrepreneur.  He is passionate about helping others find their way in integrating creativity, spirituality, and business ~ and living it as a practice.  He is also passionate about conscious relating – and pecan pie 🙂
In today's interview, Ewan shares how he evolved from a place of frustration and "feeling stuck" to creating his own company, The Realized Entrepreneur, and how actually feeling his pain (not seeking to escape it) gave him the impetus to leap forward and grow.  He shares his discoveries about how honest and authentic marketing really builds solid relationships that help your business grow steadily and last.
BEST QUOTE(S):
A realized entrepreneur is one who masters both meditation and marketing.  One who is guided by both strategy and soul.
Trust your experience, because that's where the wisdom is.
"The big impetus to change in life doesn't come from seeing great possibility, it comes from pain.  It comes from getting to the point where why you are doing is even more painful than the prospect of taking on something new and not knowing where that will lead." – Tony Schwartz
"BEST ADVICE:
To exist in a world where "you can be yourself at home, but you can't be yourself in the workplace" is not only limiting, but costs so much energy.  If you are wearing one face in one place and then trying to be someone different in another place – I think thats exhausting!  Also, according to my philosophy, it is bad marketing.
To the degree that people don't follow their intuition and what feels right for them – I think that they get exhausted.  It is very tiring to try and swim the other way up the river.
Go into your pain. Really go into and fully feel what hurts, what you are dissatisfied with.  In general, we try to avoid our pain and try to distract ourselves from feeling it.  Within that pain is the impetus to change.
BEST EXCERPT(S):
I'm finding that I'm starting to coach people on marketing, not as a strategy of how to go out and do it, but more as a practice of revealing oneself.  Actually showing who you are.  Because, I think, especially in today's marketplace, people are pretty sick of the same old stuff being thrown at them (like five tips to do…whatever..).
I try and practice really being mindful, in my heart and in my belly as I'm writing marketing copy.  I'm trying not to come from this clever, strategic, manipulative, persuasive place.
I think the Realized Entrepreneur goes beyond the rules, having learnt them [first].
A lot of marketing will use psychology to play upon people's deficiencies, like material wealth, safety, and intimacy.  "[For example,] you don't have enough of this ?  Well, just buy my thing and you'll have more than you can ever need…and you will feel happiness as a result".
NATASHA'S RELFECTIONS:
I had a very thought-provoking conversation with Ewan about marketing.  His marketing approach does not play upon people's fears, but he uses a much more positive approach.  He approaches potential clients with, "Hey, you are an amazing human being.  Look what is possible for you.  Yes, there are challenges ahead, and you are the hero of your own story.  If I can help you with this program, or product, to help you do the thing that you are here to do – I would be honored."  He builds his marketing, not on deficiency, but on possibility. Rather than trying to persuade the potential clients to take an action, instead he is really honest about helping them make the decision for themselves.  This kind of marketing is a slower approach, with an emphasis on building strong and lasting relationships. However, he must have amazing clients he absolutely loves and that love him back.  He must deliver his guidance with a dedication to seeing his clients achieve their goals, and he must live in a place of peace and abundance.
BOOKS:
"Conscious Business", by Fred Kofman
"War of Art", by Steven Pressfield
"Winning the Story Wars",  by Jonah Sachs
LINKS: