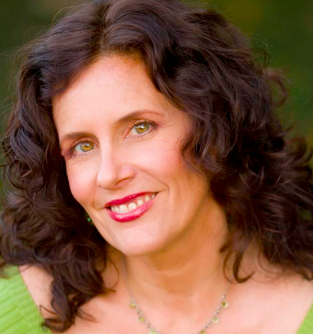 Claire Sierra is an artist, a speaker, a life purpose coach, expressive arts therapist, and a widely published author. She helps women heal from adrenal exhaustion and compassion fatigue, and find their way back to their authentic feminine abundant expression.
In today's interview, Claire talks about how she was able to foster a clear communication with her spirit guides and how she helps others to become more receptive to their own intuitive and inspired guidance.  She also shares with us her experience in writing her popular book, "The Magdalene Path", a divinely channeled work about the life of Mary Magdalene after the passing of Jesus.
BEST ADVICE:
If you have a strong inspiration or impulse to go (somewhere or do something), and you feel like its a good idea and you are excited – that is guidance just as much as anything else.  Because our bodies are like tuning forks, especially for women.
It's not about triumphing over the inner critic, it is about finding out what the inner critic has to say and how it is trying to serve us.
BEST EXCERPTS:
I call myself more of a coach (instead of art therapist), because I feel like that model andthe perspective of coaching really is about inspiring people in their own wellness father than in their own disease or sickness.
There is something about the written word.  Having a conversation with your own spirit guide and getting your own guidance  I think can be tremendously helpful.  Not just about general questions about purpose, but for specific questions (for example, business decisions, travel plans, etc.).
We get inspired to do something, and then we get afraid. Or we start to pull back, or we conveniently forget this very good idea, or this person that we just had an insight to call.
It's not about a "down on guys" thing.  But I do think that we lost something profound when we lost a powerful image of feminine divinity, and Mary Magdalene is one version of that.  I think this is why she is popular because we don't have a lot of divine feminine beings in our culture.
NATASHA'S REFLECTIONS:
There is a reason why our most successful entrepreneurs and though leaders are repeatedly quoted in saying that they trust their intuitive guidance above all, and they credit their biggest successes when they listened to that "little voice within".  It may seem "out there" to some, but the evidence is too big to dismiss.  It really pays to learn to ask for help, and know how to recognize how the answer shows up for you.
BOOKS:
"The Magdalene Path", by Claire Sierra
Click here to get a free chapter of "The Magdalene Path"
LINKS: