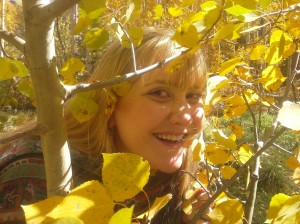 Briana Saussy is a spiritual advisor, hereditary seer, ritualist, teacher, author, and entrepreneur.  She teaches a variety of sacred arts, and uses logical analysis and her intuitive gifts to help high-achieving, creative and curious people live joyfully and find their purpose.
In today's interview, Briana teaches us how setting an intention with a sacred arts candle and aligning with our desire is really a short cut to a mindset shift.  She talks about how magic can help us prosper in business and give us that extra push to reach our dreams (in the right way).  She will also tell us how she created a successful business without using any strong or aggressive marketing techniques.
BEST QUOTE:
"A miracle is a shift in perspective" , from the Course of Miracles
"Beauty is the language of transformation" Briana Saussy
BEST ADVICE:
The key to being successful in business is to do the best possible job at whatever it is you do, and to really over deliver. If you can commit to doing those two things, you will always have clients who will want to work with you.
NATASHA'S REFLECTIONS:
I really resonated with Briana's perspective on the importance of surrounding yourself with beauty.  She says that so much of magic is really about beauty, and that we often forget that beauty is a real part of spiritual devotion.  No wonder so many churches and places of worship are so beautiful!  Our surroundings have a strong impact on us and how we feel, and nurturing ourselves with beauty will help us open up to greater and better possibilities.
BOOKS:
"Women who run with the wolves", by Clarissa Pinkola Estés
"The Miracle Tree: Demystifying the Kabbalah", by R. J. Stewart
"The Art of Hoodoo Candle Magic in Rootwork, Conjure, and Spiritual Church Services",  by Catherine Yronwode
"The Sorcerer's Secrets: Strategies in Practical Magick" , by Jason Miller
"Blue Ocean Strategy: How to Create Uncontested Market Space and Make Competition Irrelevant", by W. Chan Kim
LINKS: