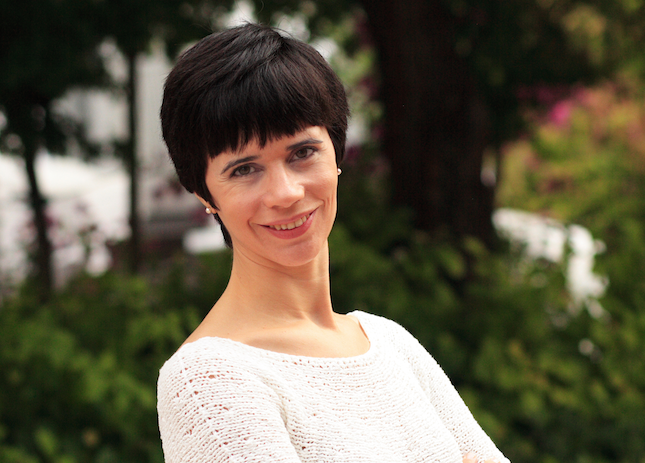 Ana Melikian is a "Book Yourself Solid" elite business coach, as well as a highly educated psychologist with two masters degrees in psychotherapy and a doctorate in psychology.  She uses her deep understanding of online marketing and technology for small business, combined with her academic background to propel her clients toward great professional and personal success.
In today's interview, Ana shares the six core principles of the Book Yourself Solid method.  It is not an overnight fix, but it is definitely a great step-by-step plan to follow if you are serious about booking yourself solid!  She also shares her unique perspective as a psychologist and how mindset shifts really can expand your business and your income.  Ana is able to give us specific tools on how to identify our blind spots and how to foster the right mindset to ensure our success.
BEST QUOTE(S):
"The journey to build a business is also a journey of personal development."
"Don't give up.  You can learn it."
BEST MINDSET SHIFT ADVICE:
You can choose to have a "growth" mindset or "fixed" mindset around any belief.  For example, you can have a fixed mindset around sales by telling yourself, " I'm just not good at selling."  You can improve or learn any skill if you believe that you can. The flexibility, or elasticity, of our brain is amazing.
BEST ADVICE:
To find your blind spots, look to where you are feeling challenged.  You can also see your blind spots, or blocks, more clearly when you step out of your comfort zone, or in an unfamiliar situation.
NATASHA'S REFLECTIONS:
I love that Ana points out the fact that our brains are so elastic and adaptable.  I think that we all were fed the false information that we are "stuck" with certain traits or predispositions and could not really change or improve.  It is always nice when someone with a doctorate validates the fact that we, in fact, can not only improve the areas that challenged us, but actually excel in those areas.  This information carries great positive implications not only for us to be successful in our business, but also for us to heal aspects of our lives that have challenged us or caused us pain.
BOOKS:
"Book Yourself Solid", by Michael Port
"Mindset: The New Psychology of Success", by Carol Dweck
"So Good They Can't Ignore You", by Cal Newport
LINKS:
Ana's site (this link will give you free chapters of "Book Yourself Solid"!