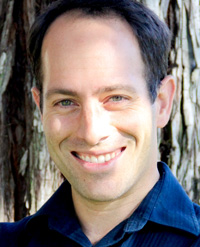 Alex Iglecia is a former NASA engineer from Cornell University turned Mind-Body expert with a Masters degree in Conscious Evolution.  Alex is an international speaker and born again Ninja Yogi turned business impact alchemist because he saw gifted leaders stop when they were so close.
In today's interview, Alex shows us how to "magically" shift our reality into greater abundance and joy simply by asking ourselves the right questions and "reseting" our minds to receive.  He also helps us understand and work through illness and physical pain by using tools from Access Consciousness and other modalities.  Alex is a master at "sneaking" by our subconscious and getting to the root of our blocks.  He shows us how we can change our reality and everything around us by shifting our point of view.
BEST MINDSET SHIFT ADVICE:
If we try to go and look for what is actually sabotaging us, we won't find it.  We actually have to go for what we want and then notice where the resistance is coming from.
BEST ADVICE:
Be willing to ask for help. If asking for help does not feel good to you, ask instead for a "contribution".
Ask yourself, "If I create this product, if I create this sale, if I go in this direction, what would the planet be like in 500 years?"  What if every choice in our business came from referencing something like that?
BEST QUOTE:
The magnitude of earth's adventure staggers the human imagination. By Brian Swimme
NATASHA'S REFLECTIONS:
There is so much amazing stuff in this interview, and so much to reflect upon.  Something that really resonated with me is when Alex said, "If the universe is giving me everything I ask for, and if everything around me is clearly what is showing up in my life – how is everything that's around me what I've asked for, and what else could I be asking for that I've been unwilling to ask for?"  I believe that the Universe wants us to want stuff and it wants us to be truthful with ourselves and ask for what we really want.  It is when we get what we want that we are able to grow. Usually when we get what we want we realize that this thing isn't really fulfilling us the way we hoped, and we can then have a deeper understanding of who we are and what is really important to us.  If we keep wanting more money, and yet we remain in lack, how will we grow and expand?  Our focus will remain on the lack of abundance in our lives.  So, we do need to ask for more and be absolutely willing to receive what we want.  This will help us and the Universe expand 🙂
BOOKS:
"Choose Yourself", by James Altucher
"The Joy of Business", by Simone Milasas
LINKS: